Testimonials
TESTIMONIALS FROM OUR CUSTOMERS AND PROS
Southwest Greens International has a long successful history of satisfied clients ranging from high profile celebrities and PGA Tour Champions to renowned resorts and cruise lines. Our dedication to high quality synthetic golf greens and artificial lawn surfaces has made us a premier choice for many golfers and home improvement enthusiast across the nation. From Samuel L. Jackson to Sergio Garcia, countless satisfied customers have all enjoyed the beauty and performance of a Southwest Green.
Pro Testimonials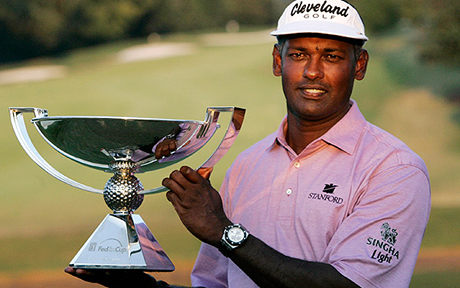 I love my Southwest Putting Green! This surface presents all the challenges of a tour green. Putting and chip shots react as they do on the natural grass greens I see each week on tour. These guys are great!
Vijay Singh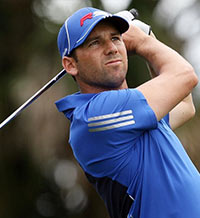 Southwest Putting Greens did a great job of designing a golf green for me and my family. The golf green rolls true and is awesome for chipping giving me and my father the opportunity to practice at home.
Sergio Garcia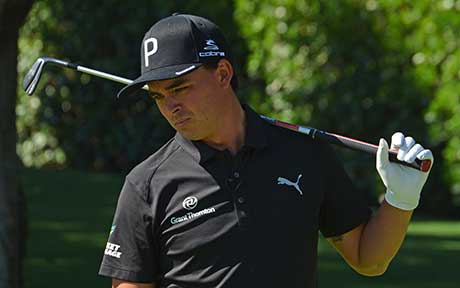 If you want to be the best you have to practice with the best. That's why I choose Southwest Greens to install and maintain my putting green.
Rickie Fowler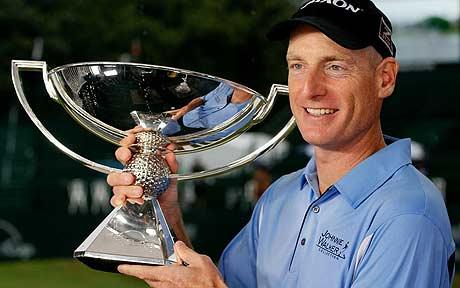 Having a Southwest Green in my backyard is a huge advantage for me on tour. I am pleasantly surprised just how true the ball rolls and reacts to chip and pitch shots. I love my Southwest Green.
Jim Furyk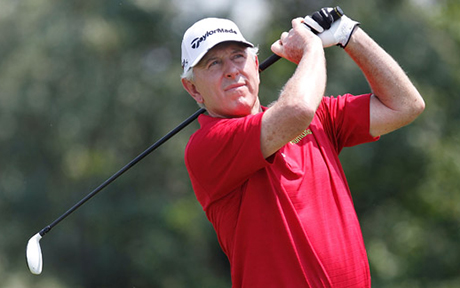 Being a professional golfer, I want to practice my short game on a golf green that simulates the conditions on tour. Southwest Greens has given me that and a great amenity for our family recreation. Unbelievable!
Hale Irwin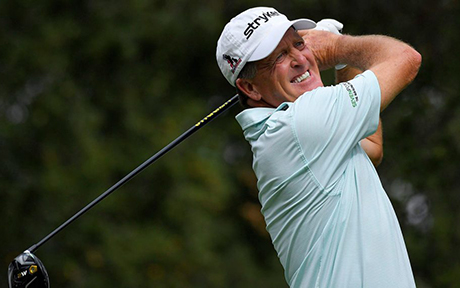 I think it's incredible! The golf green the professionals at Southwest Greens designed equals any we see every day on tour. The way the ball rolls and how it reacts to chip shots is fantastic. I can practice my short game in the comfort of my own home any time. Two thumbs up.
Fred Funk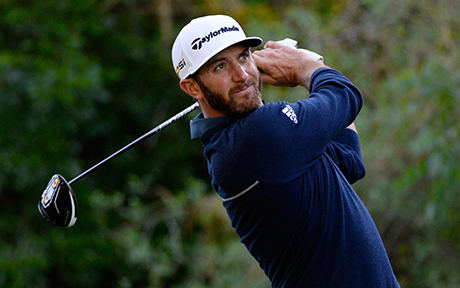 The team at Southwest Greens did an outstanding job of designing a green that blends beautifully with its surroundings and provides me with an ideal surface where I can practice my putting without leaving home.

Dustin Johnson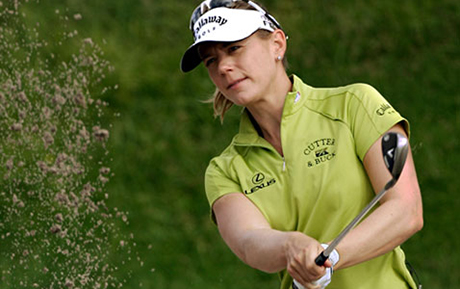 A lot of people know that I'm passionate about my family and golf, but I'm also passionate about Southwest Greens.
Annika Sorenstam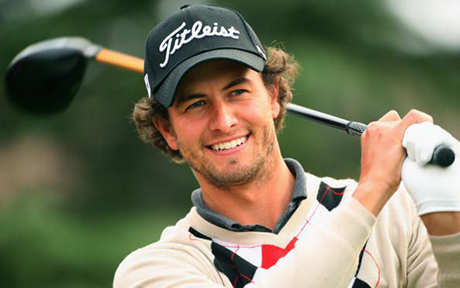 I'm delighted with the result of the finished product. The green runs true and has a variety of breaks so I can practice all manner of putts. It's also perfect to chip and pitch to, with the ball reacting properly on landing," said Scott. "The service from Southwest Greens has been first class. I highly recommend them.
Adam Scott
Local Customers
JIM SHOLLENBERGER – AUGUST 2016 INSTALL
We were so impressed with the 2 men that installed our turf. So professional & respectful of our home. Thank you!
TONY AND BRENDA PAVLANTOS – AUGUST 2016 INSTALL
Everything was great. The crew doing the work was courteous, helpful, and kind. They worked very hard and the work turned out exceptional!
WOOD COUNTY BOARD OF DD, DOUG FEEHAN – JULY 2016 INSTALL
Excellent service and crew. They paid attention to every minor detail.
BRIAN VAN FOSSEN – JUNE 2016 INSTALL
The green is looking fantastic, it is above and beyond our expectations.
KEVIN HUELSMAN – MAY 2016 INSTALL
The crew members were very nice and did a great job! My kids and I love the green.
JOHN CHAMPLIN – MARCH 2016 INSTALL
The crew, headed by Daniel, was utterly exceptional in the quality of their work, and Eric Kramer was very helpful and trustworthy.
MIKE TISSOT – JULY 2015 INSTALL
The team lead on the job install was very nice, pleasant, and worked late to finish the job once behind due to weather.
CHUCK SHEETS – APRIL 2015 INSTALL
The green is awesome! The workers were professional and friendly.
BJ GRANGER – NOVEMBER 2015 INSTALL
Crew did a fantastic job.
MARK SBROCHI – FEBRUARY 2016 INSTALL
The installers were very professional in all aspects. Excellent workmanship.
RICK JUVE – SEPTEMBER 2015 INSTALL
Eduardo and his team were really conscientious, he wanted to make sure we were happy with the finished product.
DR. MIKE WILLIARD
Awesome! It turned out better than I imagined.
MR. MARK WELLER
Did a Outstanding Job!
MR. SCHMIESING
I LOVE IT!!!
MR. CHUCK SINCLAIR
Outstanding experience from a world-class organization. Thank you.
MR. & MRS. PARSCHAUER
Thank you so much! You were a pleasure to work with.
MR. GREG NEWSOME
Guys were outstanding. Love the end result.
MR. CHRIS NASO
Great work by great people.
MR. CHAD MILLER
Everything turned out just as we wanted and expected, thank you!
MR. WILLIAM MCCLOY
Did a Great Job!
MS. JENNIFER KUTSCH
Very nice men working for you!! Product looks great!
DR. GREG GANZER
Excellent job. These guys are good!
MRS. MARTA MOTA
Super Job
MR. JOE BETTONDORF
Everyone worked well together and were able to adjust the green based on my requests. It was a fluid process and in the end the green was what I expected.
MR. PETER BUTLER
Great Job
MR. BOB BRADEN
Exceptional service from crew.
MS. ZAINEB ALANI
It was a pleasure working with Rick's staff. They were extremely professional & efficient. I just LOVE the results, my beagle, Sophie, can't get enough of the new lawn and my cats now like to play outside too. Thank you!
MR. STEVE KORACH
Your people were extraordinarily professional, helpful, and knowledgeable.