Nicklaus-Design
Southwest Greens of Chicago is proud to offer local residents the opportunity to install a backyard putting green, designed by Nicklaus Design. The world's finest resource for golf green designs has designed and developed several local elite golf courses in the Illinois area, including both Coyote Creek Golf Club and Wynstone Golf Club. Now you can have access to the same great designs with an exceptional synthetic grass surface for your home or commercial property!
Precise Dimensions
Slope
Elevation
Contour
Obstacles
Area Data
Hotel Resorts
Universities
Daycare Centers
Executive Business Parks
Condos

APPROVED BY OVER 40 PGA TOUR PROS
Approved and endorsed by more than 40 top PGA Tour professionals, Southwest Greens builds a durable golf green that performs like a natural bent grass green but without the daily maintenance. It is uniquely designed to look like real grass in terms of color, height of the blades, texture, and density of the fiber.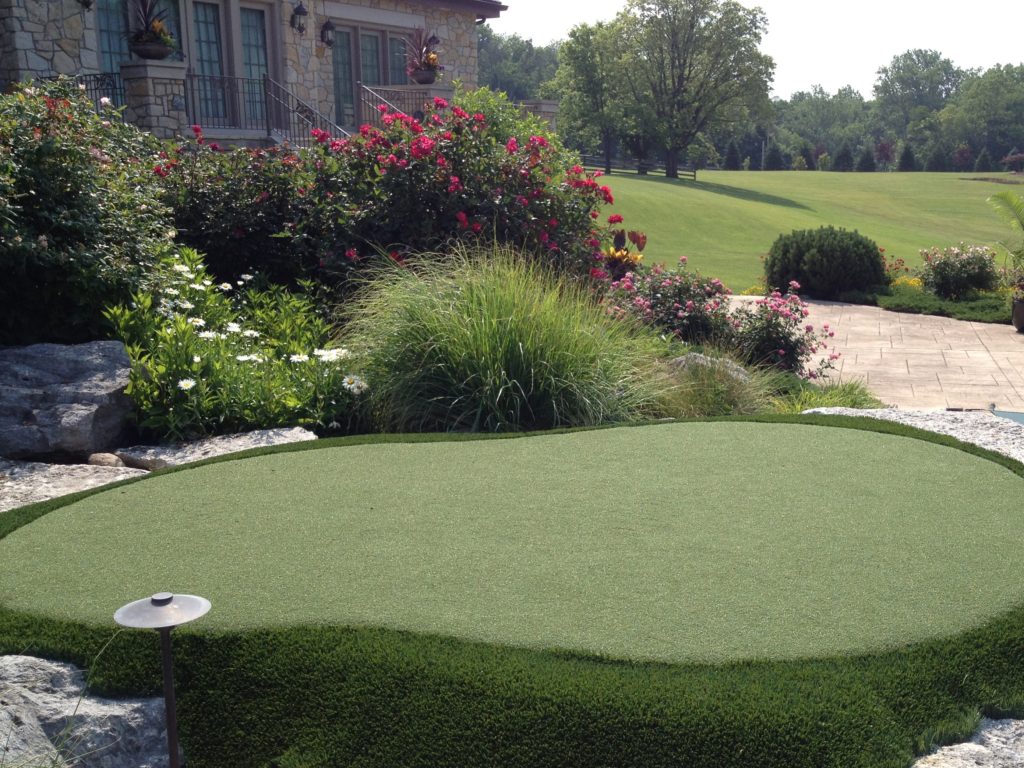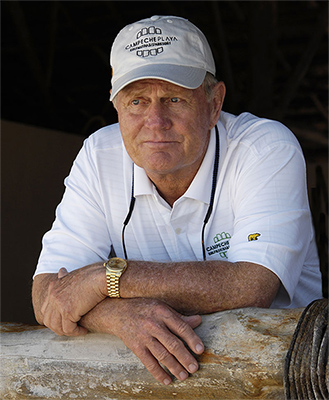 JACK NICKLAUS
Wondering what Jack Nicklaus has to say?
"From early on in the project we had a vision to create a product that was not only unique, but pioneering in the development of golf. The partnerships and relationships that exist within the Nicklaus Companies, as well as our client's trust in our recommendations, have allowed us to create the project in an innovative and exciting fashion, incorporating a high level of teaching and operations with state of the art synthetic surfaces that eliminate fertilizers and pesticides and preserve an ideal ball reaction."
NICKLAUS DESIGN
When you select a Southwest Green by Nicklaus Design you'll get a professional feel to your own backyard putting green. We can custom design you a professional golf green that will fit perfectly and provide you with a life like Tour Green practice surface. We build these greens from 300 sq ft to 20,000 sq ft. We can meet any request for the design and installation of our highest quality synthetic golf greens by Nicklaus Design.
Southwest Greens of Indiana can put you in touch with a full spectrum landscaping design company that can provide you with services to compliment your synthetic golf green by Nicklaus Design. The end result is that you get a green that greatly enhances your landscape, increases your property value, and also provides you with a permanent practice area for your golf game.
EXPERT INSTALLATION
ANNUAL INSPECTIONS
MAXIMUM DURABILITY
PROFESSIONAL PLAYABILITY
SIMULATES REAL GRASS
PGA TOUR PERFORMANCE
MINIMAL MAINTENANCE
PERMANENT PRACTICE AREA